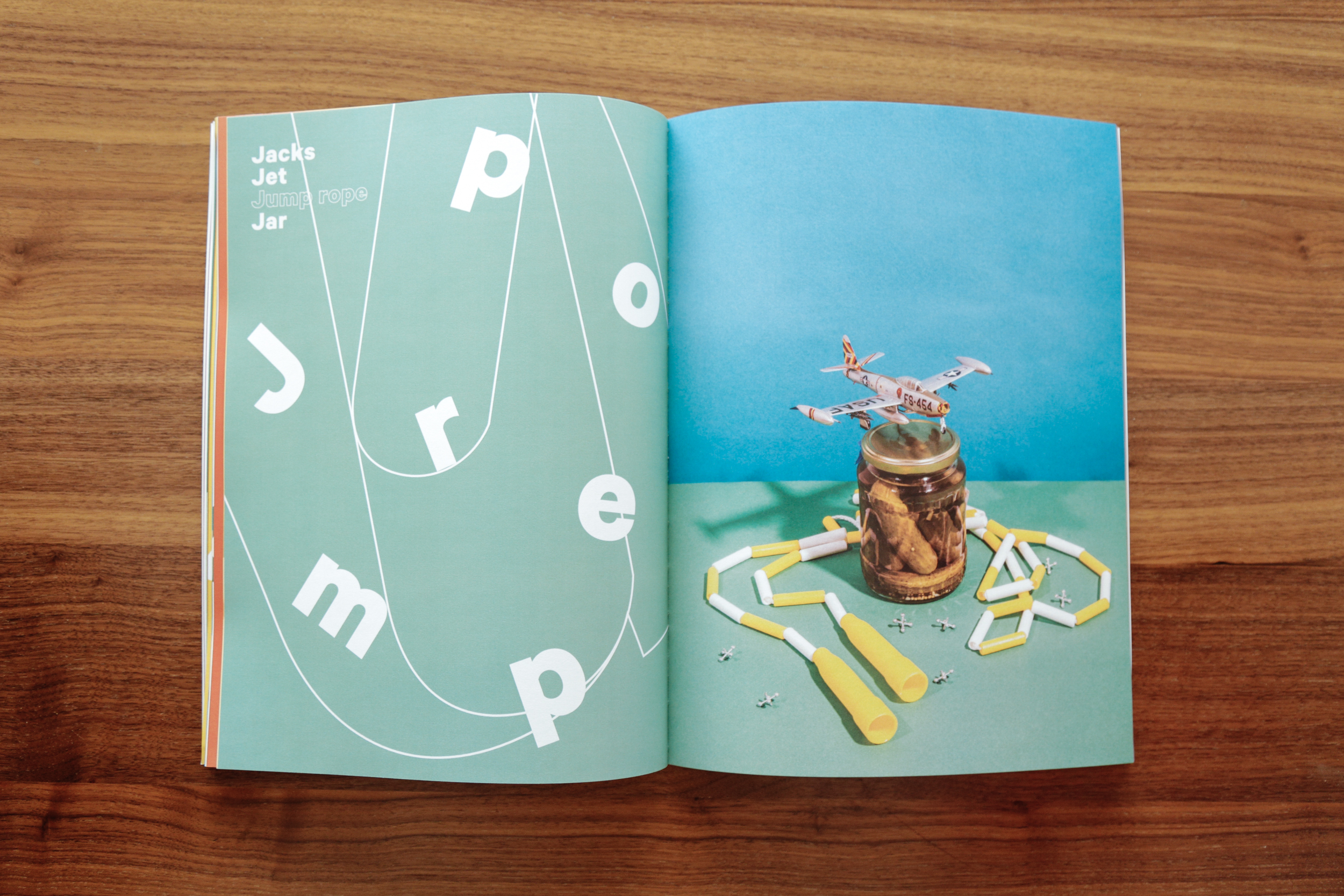 Alphabetacool offers an A to Z of sundry items found around artists Adi Goodrich and Sean Pecknold's Greenpoint studio in Brooklyn. For every letter, the artists create an evocative and thoughtful still life photograph. Each mysterious arrangement of items—some perishable, others designed or found—is paired with a typographical puzzle that invites verbal and spatial play.
These still lives create ambiguous scenes that are ripe for imaginative interpretation and narrative play. For instance, is the French fennel refereeing the battle to escape from the finger trap? Or did the King escape from his knotted restraints thanks to his trusty knife? Will we find that dot hiding next to the domino?
Alphabetacool recognizes and respects that kids are more than capable of looking at formally complex and playful still life photographs. From A to Z, Alphabetacool also acknowledges the needs and experiences of the lifetime learners—parents, aunts, uncles, grandparents, siblings, etc.—who will be embarking on a colorful and irreverent alphabetical adventure with their favorite early reader.
To purchase visit alphabetacool.xyz